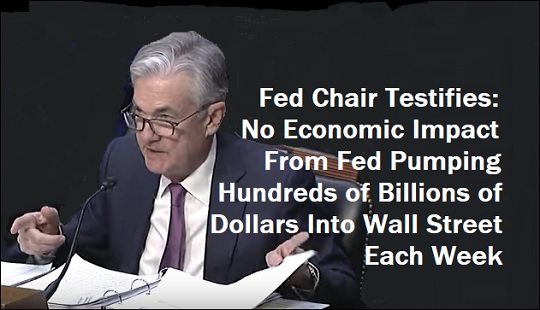 American's live with a banking/monetary system which is totally 'unconstitutional'. Where in our constitution does it say that a central bank (our Fed) can create digital money 'out-of-nothing' (their consciousness)? Our money (now a digital dollar) is created with the punch of a button (key) on the computer. Where does this authority come from? Not our CONSTITUTION!
Look at this corruption which derives from our New York Fed (which acts as the operational venue for our Washington Fed). It is the New York Fed which has the computer button for creating digital dollars 'out-of-nothing'. This venue should be SHUT DOWN by our military so that a legal constitutional system can develop. Our Constitution is suppose to be the LAW of our land (not a private institution which operates in secret…behind closed doors).
We need a forensic audit of the entire institution and the start should be the New York Fed, 33 Liberty Street, New York. Today, under our Fed, one person can influence monetary policy and act to create these digital $$$$$$$$$$$$$$ from nothing (the thinking of our Fed Chairman). Is this corrupt or what? Today, some 50% of all American wealth is in the hands of 1%. This happens as favor goes to the money class which bows to the control of our central planners.
All this is totally 'unconstitutional' and corrupt to the core. We need a forensic audit now so the American people can learn the nature of these operations within our central banking system. We have many Youtube videos on the history of this institution and it all shows that this history is based upon corruption, illegality, and insider shenanigans. Money has been the key 'tool' of our criminal operators who want to rule over this nation and our planet.
Control over the money system is what causes all this political corruption and social enslavement for the nation/world. Something must be done and I would suggest that a forensic audit of the New York Fed should be the start. Today, our media does not enter this venue in New York to expose their corrupt operations. Americans have no idea of what is happening 'behind' closed doors at 33 Liberty Street, New York, N.Y. Some 500 day traders appear to work for the Fed insiders who administer the system.
These traders should not be part of a central bank system. Where in our Constitution does this institution get its authority? I find no provision in our Constitution which gives power to a private institution to administer our $$$$$$$$ with a mindset of central planning. Today, a few administrators (mostly Jerome Powell and his advisors) run our economy and create our $$$$$$$$ 'out-of-nothing' (their thinking). This is PURE corruption 101.
A forensic audit is a START to get to the bottom of all the shenanigans at our Fed. America is based upon transparency. Where is there 'transparency' at the Fed? Making decisions in secret and creating $$$$$$$$ in secret is totally un-American. Where is the media coverage of these traders who operate at the New York Fed in secrecy? Some 500 day traders are influencing our markets (now with unlimited access to imaginary trading digits…called money). It's all corruption 101.
Pass this missive on to other American's and the greater internet society for consideration. Our future as free citizens on this planet is at stake. Central planning and secrecy is NOT leading to progress for the human race. America could LEAD the world if the people would demand justice and transparency. Justice and transparency is missing on issues of MONEY. Think on these ideas as you watch the coming CRASH evolve over time. Have a good DAY!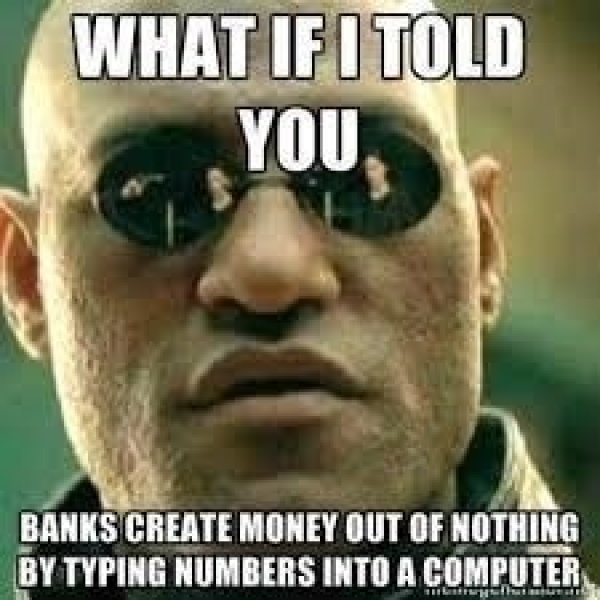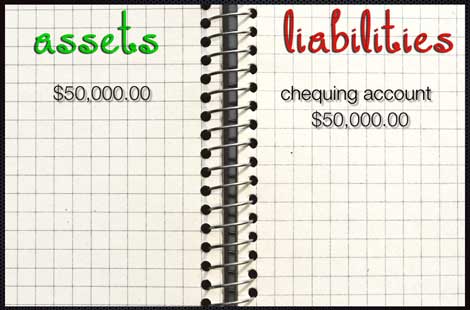 I am: Donald B. Swenson, kingdomeconmoney@gmail.com, https://kingdomecon.wordpress.com.