Deception surrounds the virtual 'currency' called 'Bitcoin'! Let's think!
April 21, 2017
I just listened to a video from Jeff Berwick of Dollar Vigilante on the issue of this virtual currency called Bitcoin. His view (watch the video) is similar to that the Bix Weir who also assumes that Bitcoin could be a viable world currency if our $ (dollar) is eliminated and our Fed is abolished. Do these pundits understand what they are talking about? Let's think about this currency called Bitcoin and the concept that it could serve as a world currency for our markets (independent of an 'official' bank currency). https://mail.google.com/mail/u/0/#inbox/15b913e8a369d2bd (https://youtu.be/BfjKq_alTmY).
What these pundits seem to ignore is that Bitcoin is not a physical (hand-held) currency. Bitcoin is a virtual (encrypted currency) and it technically could not be 'valued' objectively if our 'dollar' were abolished. How can a virtual/digital currency acquire a 'value' as a separate stand alone currency? Think on this! Today, this virtual unit gets its 'value' by bouncing off our official 'dollar' (within our cyber markets). If we eliminate the $ (dollar) how could this unit of nothing be 'valued' so as to serve as a stand alone (independent) currency? The purpose of any currency is to serve as a 'tool' for valuation of goods/services.
If Bitcoin were used (independent) of our official $ (dollar) it must be given a specific 'value' so consumers/traders could exchange this unit for other goods and services. This is impossible if our $ (dollar) is abolished and/or eliminated. Today, Bitcoin is given a daily 'value' by using the $ (dollar) as its reference currency. Without the $ (dollar) or another official bank reserve currency, it would need to stand alone as an independent currency. Is this possible for a private virtual/digital currency which technically does not exist (outside the human mind)? Bitcoin is virtual and resides exclusively within cyberspace (our extended consciousness). What is cyberspace? Cyberspace is given reality by humans as they visualize images and text within this computer created space!
Cyberspace is a space created by connecting a bunch of computers. It has no independent existence within our time/space continuum. Bitcoin lives within cyberspace and can not be hand-held or physically exchanged. I can not exchange this unit with you for a real good (say a cow, pig, truck, smart phone, etc.). All I could do is provide you with 'numbers' within the computer and these 'numbers' would have ZERO value (as independent images/text). This idea of Jeff and Bix can not work in the real marketplace of exchange. Mr. Berwick and Mr. Weir need to think about the 'nature' of Bitcoin and the 'nature' of virtual reality (cyberspace).
Our digital $ (dollar) works because we have a Central Bank which 'mandates' that I accept this unit of nothing. It works with all our other digital currencies because all these other currencies also are 'mandated' by our global monetary system. Take away the banking system and the forced use of these official currencies and we end up with a barter exchange marketplace. Bitcoin would need to be evaluated at this point and it would be rejected by everyone (who comprehends 'value' and reality). Bitcoin is a unit of nothing, living within an environment of nothing (cyberspace). Wake-up Jeff and Bix to the realities of real currencies and observable reality!
Gold and Silver could be used to 'define' a new currency and then this new currency could be promoted as having 'value'. Why? Both Au and Ag exist within our time/space continuum and thus could work in the real marketplace of exchange. Bitcoin and all the other Alt digital currencies can not work independent of some official banking currency (to give it 'value'). The whole purpose of trade is to 'value' exchanges between counterparties who trade real goods. For a currency to work it must be perceived as physical (existing in space/time) and it then must be given some 'objective' value so trades can take place. Pass this missive on to Jeff and Bix for their counter arguments! Enjoy! I am: https://kingdomecon.wordpress.com.
Do these pundits KNOW what they are talking about? I don't think so!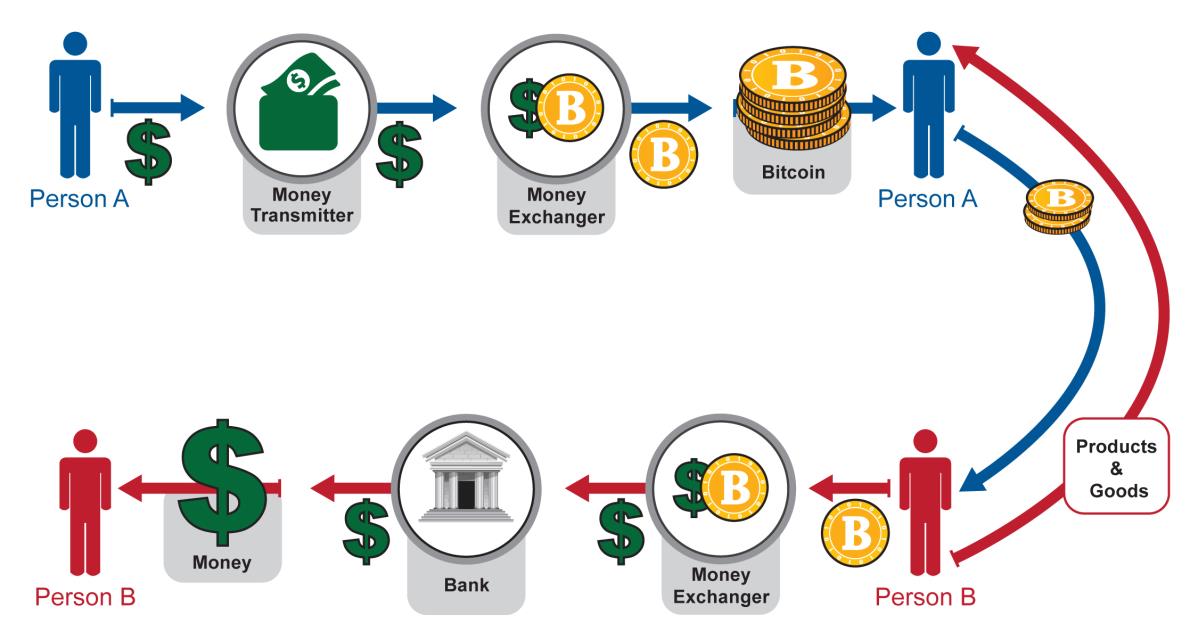 If we eliminate the $$$ (as an official mandated bank currency) then what is Bitcoin's 'value'? It is a virtual unit of NOTHING (with zero 'value') without an official currency to bounce off of! Bix and Jeff seem unaware of the marketplace reality when official currencies are abolished!
Bix Weir is also pushing Bitcoin as a viable private (independent) currency for our marketplace!
Jeff Berwick assumes that Bitcoin could serve as an independent currency for our global marketplace? Does he understand reality?