On the 'ROAD' to total Destruction!
April 14, 2017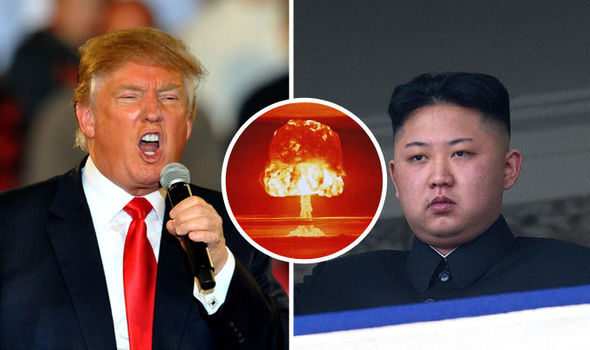 Human nature MUST solve problems to survive over challengers. Challengers MUST solve problems to survive over perceived enemies. We live within a System where 'strongmen' rule over this planet. Some 20 strongmen (my estimate), with serious military hardware (missiles, drones, bombs, chemical weapons, nuclear weapons, etc.) RULE this planet and someone MUST win the race of being RULER over planet Earth. We live with a 'psychology' that is essentially a ZERO SUM game. A winner must overcome another challenger until someone controls and RULES over the entire global System. This is current HUMAN NATURE. Today, I can witness 'human nature' at work within our political/military/industrial complex. Where are events going (given that 'human nature' has not changed for 6,000 years)?
We are heading directly for 'total' destruction of all humanity (given the 'mindset' within human nature). I must 'win' over my 'enemy' and I will use whatever MEANS necessary to WIN (this is the mindset). The mindset of our 20 something 'strongmen' can be discerned if one desires to learn and understand. Strongmen RULE this planet and they work with MIGHT to create their outcomes. It is obvious that this mindset of our 'strongmen' is at work today on planet Earth. Mr. Trump is a strongman. Mr. Putin is a strongman. Mr. Kim is a strongman. Mr Jinping is strongman. Mr. Netanyahu is a strongman. Mr. Khamenei is a strongman. Mr. Assad is a strongman. Mr. Modi is a strongman. Pope Frances is a strongman. Mr. Juncker is a strongman. And we could add 10 more. The number 20 is just my core group.
Strongmen RULE over planet Earth and they RULE with 'weapons' and 'military' items to destroy and harm their opponents. They MUST act in this manner as their 'human nature' directs this behavior. The current System creates this mindset within each of these 'strongmen'. Watch current events as they continue to play out. The mindset of our leader, Mr. Trump, is setting the tone for the rest of our 'strongmen'. Each will now desire to copy this strategy of Trump so as to survive within their own mental/psychological arena. They MUST act or be eliminated. The game is ZERO SUM. The issue over in North Korea may set the domino's off in other venues on our planet. America's armada of military destruction is setting the table for further action. Action creates counter action. Push creates blowback. Destruction creates counter destruction. Group-think tends to promote action prior to any serious 'thinking' about consequences!
The END game is upon us and our System is at the core of our problems. Man ruling over man can not work much longer. This ZERO SUM game must eventually end prior to the Total Destruction of all life on our planet. But according to prophecy, it will not END yet. Much more destruction must happen to provide a learning curve for those in power. These insane 'strongmen' (and their group-think followers) will continue with various forms of 'destruction' to counter any pre-emptive destruction from another strongman. The beginning of this learning curve could be soon (April 2017). Watch what happens over in North Korea with the Kim/Trump challenge. Who will blink and who will start the first pre-emptive strike? Think of the Hamilton/Burr duel back at the founding of our country. Blink and you are dead! Watch and think for yourself! I am: https://kingdomecon.wordpress.com.
Some additional images for your consideration:
America's 'strongman' will set the table for the other 'strongmen' on our planet. The 'human nature' of Mr. Trump will reveal itself as current events transpire. Human nature has not changed for some 6,000 years. Man must RULE over man until the LAST man is standing…or until everyone is dead! The issue is HUMAN NATURE! Think for yourself!