Insane 'Trump' now a Globalist!
April 11, 2017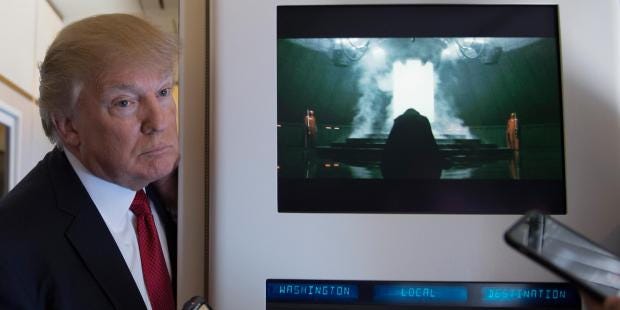 In just the past two weeks our chameleon leader, the Donald, has switched from a Nationalist/Populist to a Deep State Globalist. His staff is gradually becoming Globalist/Kabbalist (as he removes those with Nationalistic desires from positions of power), and he now is promoting a Deep State Globalist agenda with his actions over in the Middle East (Syria) and with his armada of Naval power heading for North Korean waters. It is obvious, to me, that the Donald has sold out to the Kabbalist/Globalist/Kissinger crowd which surrounds him. His daughter Ivanka and her spouse Jared Kushner have (I sense) this Kabbalist/Globalist mindset as do many others within his new administration (including many within his military/intelligence crowd). His Secretary of State is currently over in Russia to see if he can convince Putin to join forces on his new Globalist hegemonic agenda. My sense is the Putin will totally 'reject' the overtures of the Trump gang. In fact, Putin will likely challenge the Donald if he continues with this Globalist agenda. Watch and witness!
Putin is a serious Nationalist/Regionalist who believes in Russian history and limited rule. He has no desire to RULE the entire planet. The Donald will discover this mindset in short order and this means that Putin and Russia will not buy into the Donald's current overtures to abandon Assad in Syria and support the American desire for Global rule. It is a sad state of affairs which I now witness for America and our planet. All the tweets and promises of the candidate Trump are 'out the window' as he has been purchased by the Deep State actors who currently control policy within America and the West. Trump's new game plan is now heading for serious confrontation with Russia, Iran, North Korea, and possibly China (eventually). The Deep State actors have purchased his services IMO.
Where is all this leading in the coming days, weeks, and months? It is NOT leading to peace, security, and happiness for the planet (that I can assure you). As more confrontation emerges  on the global scene more FEAR will enter our markets. Fear, uncertainty, and confusion will likely cause our emotional digital/cyber markets to tank and this means chaos on the economic scene. The military scene will also lead us to more FEAR, anxiety, and confusion as Trump challenges Kim Jong-Un over in North Korea. Kim backs Assad of Syria and his mindset is rather radical and spontaneous when it comes to a challenge. Trump, a business man, within his thinking, tends to ACT and then 'think'. He does not understand the likely consequences of his actions (until AFTER an event has occurred). This means that all our markets will also return to uncertainty as events start to play out in the coming weeks. Watch the VIX index rise in the near future!
Insane Trump is what I call him as he changes his mindset with pressure from special Deep State actors (the Kissinger group-think crowd). This is somewhat logical as our entire global SYSTEM is now under this Deep State control mechanism. All this has emerged over mostly the past 85 years (since the last Great Depression era). Globalism started seriously after WWII and it has grown relentlessly and exponentially ever since. The Donald discovered that he could not challenge this monolithic crowd of Globalists/Kabbalists who think that America/Israel should RULE the planet. He sold out his 'soul' these past two weeks and we now must live with this new American leader who 'follows' and does not really 'lead'. The Deep State crowd is in control of the agenda and core decisions! Sorry for this depressing report, but (to me) it is reality! Think for yourself! I am: https://kingdomecon.wordpress.com.
Some of the Globalist/Kabbalist actors: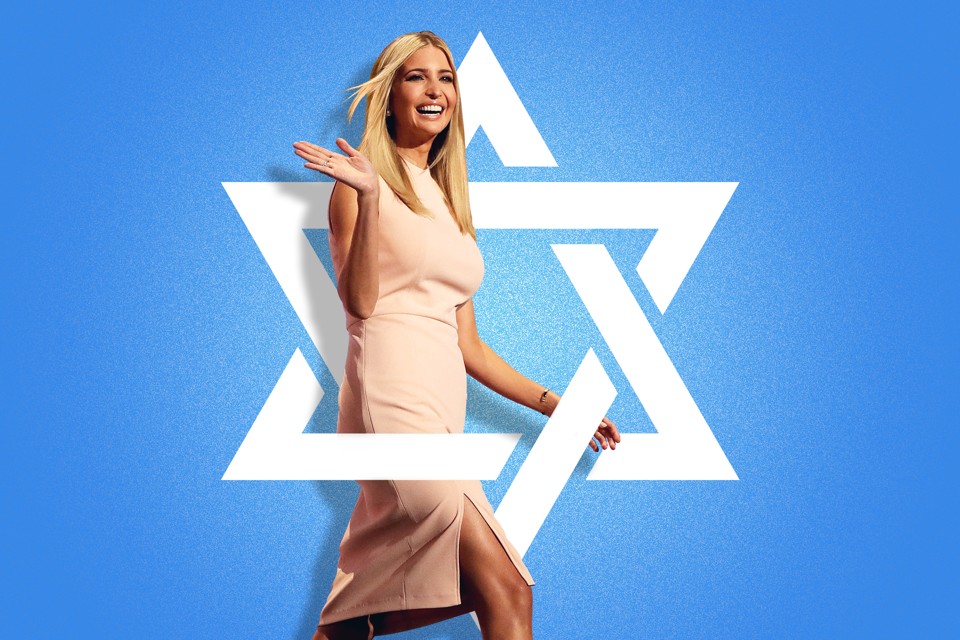 The Donald has sold out to the Kabbalist/Globalist/Kissinger Deep State crowd and Putin is unlikely to join forces with this CROWD. We could now witness a challenge between these two strongmen as they try to impose events upon the other! Change is coming! Insane Trump has abandon his values and sold out to the Kissinger/Globalist agenda!