The #1 Global Central Planner is ??? W.C.D!
January 1, 2015
Our financial system is now governed by select Central Planners. Who is MY candidate for the #1 Central Planner on this planet? After research on many Central Bank websites and especially the BIS (Bank for International Settlements) I would suggest the #1 Central Planner (the one person with the most centralized knowledge on our planet) is Mr. William C. Dudley. This unelected elite (insider) basically oversees the U.S. national markets and is seriously involved in all the international markets at the highest levels. This executive/policymaker/insider is heavily involved with all types of monetary/policy issues for all our global markets. Yet this person is not elected nor is he known by most of the American electorate. This elite individual has serious power over monetary events and policy issues IMO (including all of us monetary/economic slaves). Let's meet this individual whom few have met and few know about:
William C. Dudley
This unelected elite is also a permanent member of the FOMC (America's Central Authority for monetary policy) and is involved with the BIS (the Central bank for all Central banks) as a board member and also as Chair of the Committee on the Global Financial System (see website below).
New York Fed Building, 33 Liberty Street, is heavily guarded! Meetings on the 7th and the 9th floors effect policies for all our global cyber markets! Central Planning occurs here! Check out at: http://www.newyorkfed.org.
Mr Dudley, along with the NY Fed, is now starting a NEW policy group as of December 3, 2014 which will supposedly integrate all global financial data for the purpose of creating additional centralized authority/control over our markets. "The Federal Reserve Bank of New York announced today the formation of the Integrated Policy Analysis Group (IPA), and named Alberto G. Musalem, executive vice president of the Emerging Markets and International Affairs Group, as head of the new group.  IPA is designed to enhance the New York Fed's capacity to develop a more comprehensive and integrated view of the global economic and financial environment, in order to help inform and strengthen decision-making across the Bank's monetary, supervisory and payments policy responsibilities as part of the Federal Reserve System." Dudley will be informed on all these Central Planning issues!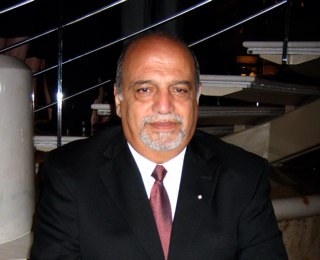 Alberto G. Musalem (another unelected insider and elite) is involved with integrating all financial data for the purpose of further centralizing our Central Banking cartel system! See: http://www.newyorkfed.org!
Mr. Musalem will work with William Dudley on issues of integrating global financial data. This elite person may have serious influence upon our markets and our economic destiny. What we need to understand is that our Central Bank, called the Fed, is a private institution which operates independently of the American electorate process. Realtime operations within this Central Bank are leading to a New World System for our planet at some point down the road. Unless our Congress abolishes the Federal Reserve Act of 1913, we all could end up as economic slaves of these unelected elite Central Planners. What appears to be emerging is a Centralized Monetary System for the entire planet (probably headquarter within the BIS in Basel, Switzerland). We all need to understand what is now happening within our global markets! Dudley could be the #1 elite promoting Central Planning for the World! Check out: http://www.bis.org!
The Central Bank of all Central Banks is the BIS in Basel, Switzerland. Governance over all economic and financial events may soon center around this bureaucracy. Both Janet Yellen and William Dudley are involved with the operations within the BIS. Visit website at: http://www.bis.org!
This overview chart represents ultimate Centralization and Control. Can anyone abolish this trend towards Global Central Governance? The trend seems set in concrete as of this writing!
Our global internet society and the World Wide Web network is creating an environment where select elites (Central Planners) can move our markets and all consumers into this Global Centralized Governing System. Central Banks now use a Global Governance Network for their daily realtime manipulations. You can visit their website at: http://www.bis.org/cbgov/index.htm. The other site to visit is: http://www.bis.org/cgfs/index.htm. The general website for the Bank for International Settlements is: http://www.bis.org. Do some research on your own to discern how events are leading to a New World Order and a monetary system where Central Planning is at the core!
Simon M. Potter
Simon M. Potter is an executive vice president of the Federal Reserve Bank of New York and new head of the Markets Group which oversees domestic open market and foreign exchange trading operations, and the provisions of account services to foreign central banks. He is also the new manager of the System Open Market Account for the Federal Open Market Committee (FOMC). This elite planner works with William Dudley at the New York Fed and he, also, has serious influence over all our global markets. Visit this website: http://www.newyorkfed.org!
William Dudley
Prior to leading the Markets Group, Mr. Potter served as director of economic research and co-head of the Research and Statistics Group at the New York Fed. In this role Mr. Potter was responsible for constructing analytical tools for economic forecasting and monetary policy analysis, and leading FOMC briefings and preparation for the Bank president. Mr. Potter has played a prominent role in the New York Fed's financial stability efforts. There appears to be some 300-400 traders who are part of Mr. Potter's Markets Group. Precise numbers are uncertain as our public media is not allowed to report on what this trading operation is doing in realtime. Why is this trading room operating behind closed doors on the ninth floor of the New York Federal Reserve Building? This has been my question for years!
The Markets Group (Fed traders) on the 9th floor of the New York Federal Reserve Building, 33 Liberty St., New York. This is a rare photo and probably not current! Why no public media on this Central Planning entity?
What we now need to recognize is that America no longer operates as a Capitalistic economy. Capitalism has been changed into a global computerized (cyber) monetary system where Central Planners govern over the affairs of money, trade, prices, and debt. High speed computers and Central Bank networks now govern over all of finance and money. As consumers, we are now 'slaves' of these private Central Planners who operate (and manipulate events) mostly in secret and behind closed doors. Most Americans are unaware that our Central Bank (called the Fed) operates as a 'private' entity (reporting to Congress only two times per year). All the realtime (crucial) financial decisions and manipulations are done by select elites like Mr. William C. Dudley (behind closed doors)! Do Americans understand how our monetary system is organized and governed? Probably not! Do some research on your own. This missive is merely a start! Enjoy! I am: https://kingdomecon.wordpress.com.